11health and Technologies
We support patients undergoing major digestive surgery at every stage in their journey of care by pairing technology with data and peer-to-peer support.
General Manager

Jean-michel HEDREUX
General Manager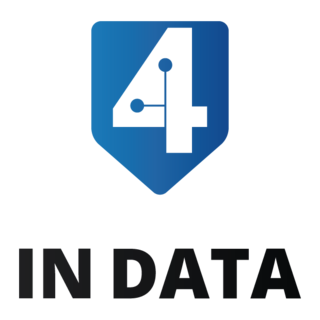 4INDATA AINTELLIGENCE WHO INNOVATES
Co-Founder
4indata is an AI editor and offers several patented APIs that enable /Automatic generation of text content that can increase search engine visibility /Personal and professional risk detection /Semantic analysis of text or image content for the day before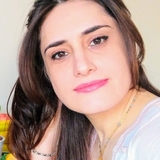 Fatemeh ANSARI
Co-Founder

ABAE
Remote Sensing Data, Applications,, Telecommunications and Navigation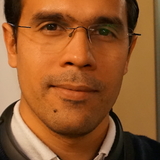 ABF Décisions
Business Engineer
ABF Décisions is a firm specializing in the research and implementation of public funding (grants, tax credits, recoverable advances ...). Our engineers and doctors deploy operational, technical and reassuring support.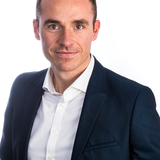 Régis LAMY
Business Engineer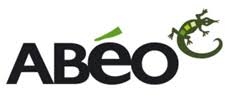 Abéo
ABEO is a French group and one of the global leaders in the sports and leisure equipment sector.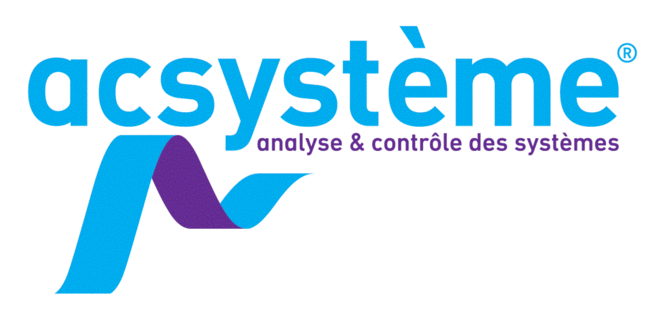 Acsystème
Acsystème supports its customers as an R&D and innovation service in the fields of artificial intelligence, data science, algorithms, signal processing, image & video processing and analysis, control-command engineering, optimization, model based design, simulation, scientific computing.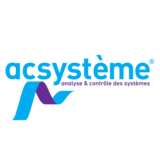 ACTESIO
Think outside the box
President
Creativity and Innovation Process Consulting (Support - Training) - Design thinking and Creative Problem Solving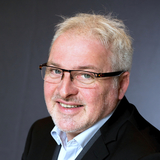 Action Carnot Filières EnergICs
Carnot Energies du futur / filière EnergICs
Business Engineer
Carnot Énergies du futur donne aux entreprises un accès aux meilleures compétences R&D du secteur des énergies décarbonées. EnergICs, plus de 6000 chercheurs sur toute la chaîne de valeur des énergies, accompagne vers l'innovation TPE/PME/ETI par l'accès facilité à ses plateformes technologiques
Cécile ROCANIÈRE
Business Engineer
ADALGO
Key Account Manager
French software publishers who are expert in a cloud-based management and planning service for field services. With tickets and automated reports, we have solid experience in custom software projects.
Agathe FOUQUET
Key Account Manager
Tony ARCHAMBEAU
CEO / Chief Executive Officer
ADERLY
Economic Development Agency for the Metropolis of Lyon St Etienne. Invest in Lyon supports companies setting up in the area, from feasability studies to set up. Our services are freely provided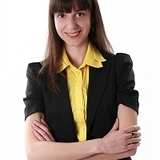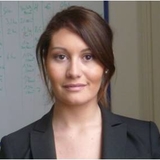 Marie laure ALONSO
Project Manager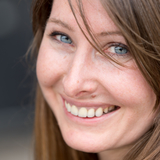 Julie BERLIET
Project Manager

ADSELLIA
CEO / Chief Executive Officer
ADSELLIA provides its clients (startups / innovative SMEs) with BtoB operational sales services by putting its commercial resources and skills at their service. ADSELLIA thus operates as an outsourced sales force precisely adapted to the needs, from lead generation to closing.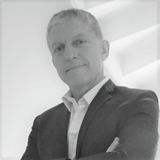 Christophe CAPIEZ
CEO / Chief Executive Officer

Advantage Central Asia
Co-Founder
Advantage Central Asia supports its clients in Europe, Uzbekistan and Kazakhstan since the incubation phase of their commercial and industrial projects, by studying the targeted markets, by assisting with financial and legal reviews of investment files.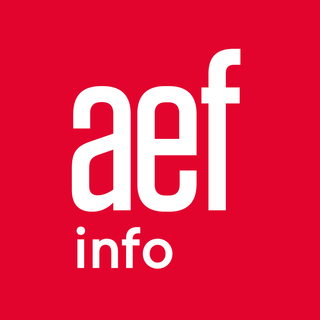 AEF
Commercial Director
AEF info est groupe de presse professionnelle numérique et organisateur d'évènements. AEF info produit tous les jours une information de haute qualité. Découvrez nos 6 services d'information, 18 domaines et 3 hebdos sur le site www.aefinfo.fr/test et sur l'application mobile
Marc SAVONNITO
Commercial Director
Samah GRADI
Sales Manager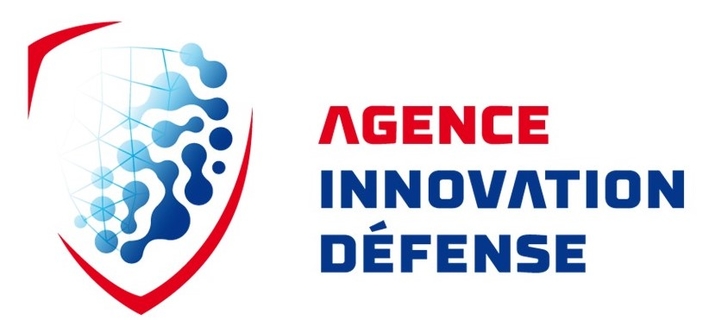 AGENCE INNOVATION DÉFENSE
Detection, evaluation and monitoring of startups that seem promising in the priority themes of open innovation of the Ministry of the Armed Forces
Open Innovation Manager
Sophie STAINIER
Open Innovation Manager

AIR FRANCE INDUSTRIES / KLM ENGINEERING & MAINTENANCE
Maintenance des avions, des moteurs et des équipements aéronautiques.
Innovation Manager
Jean-philippe LOREDON
Innovation Manager

Air Liquide
Major player in gas production, specialist in industrial gases, that is, gases for industry, health, environment and research. Knowledge of structural design, pressure equipment and piping.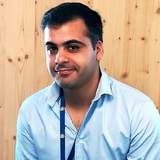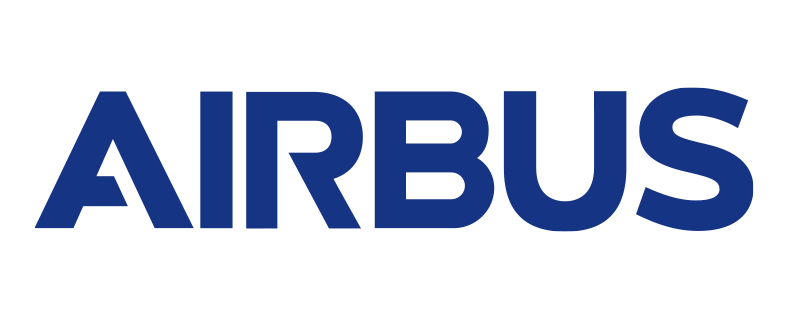 Airbus
Aircraft manufacturer.
Development Director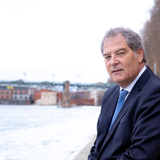 Laurent LE MOULLEC
Development Director

Airbus Defence & Space
Airbus Defence & Space is one of the three division of Airbus, focusing on military aircrafts, drones, satellites, communication and intelligence services Within Airbus, I work on innovation project in domains of environment, space, and other topics close to Airbus core businesses

AIRBUS DEVELOPPEMENT
Financial support for innovative business projects.
Human Ressources Manager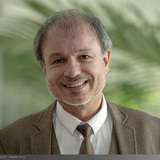 Yvon GAUBERT
Human Ressources Manager

Airbus DS GMbh
Airbus Defense and Space is one of three divisions of the Airbus group, specializing in military aircraft, drones, missiles and space launchers and artificial satellites.
Head of R&D Project
Mathieu AUBERT
Head of R&D Project

Airbus Oneweb Satellites
.OneWeb Satellites is a joint venture between OneWeb and Airbus.
Sourcing Manager
Loïc MARTINEAU
Sourcing Manager
aiway
Co-Founder
We are a group of AI experts who have been working in this field for a large number of years, we bring you our skills so that you can integrate artificial intelligence securely. Our offer: AI as a Service (AIaaS), technology transfer, collaborative research.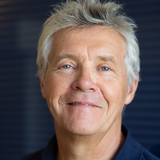 Algodone
Cybersécurité: Algodone développe une solution unique de sécurité électronique embarquée. Elle répond à un besoin croissant de sécurité dans les objets connectés tels que les dispositifs médicaux, les voitures autonomes , ou tout objet relié au réseau.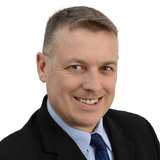 Christophe BALLAN
Commercial Director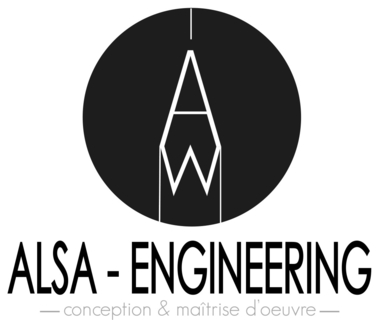 alsa-engineering
.Building, Food industry, industry.
CEO / Chief Executive Officer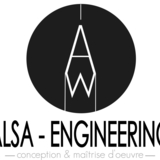 David PREAU
CEO / Chief Executive Officer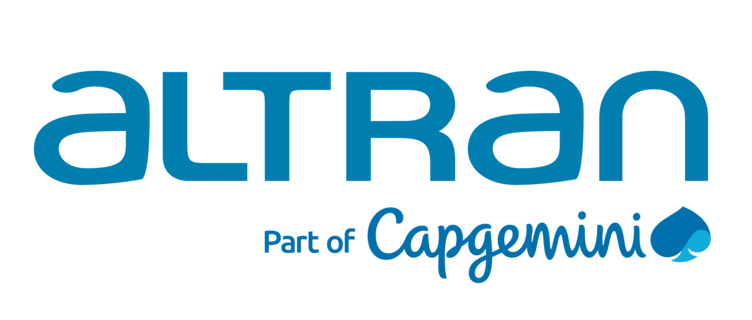 Altran Technologies
Looking for startups / innovative SME.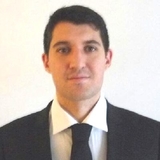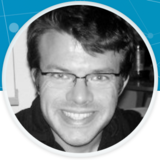 Stéphane PARCHEMINAL
Open Innovation Director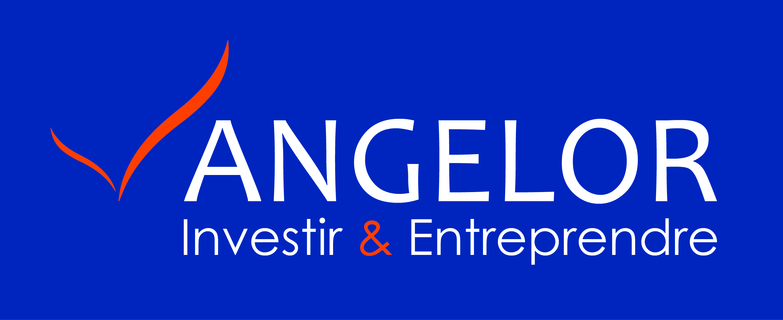 ANGELOR
Co-Founder
Investment venture, from 100 to 500k € per company Shareholders specializing in health, food, greentech, smart building. In Lyon and region, Paris, and PACA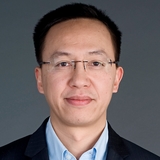 Sébastien BONTE
Co-Founder
ARC EN CIEL SERIGRAPHIE
Sales Manager
AEC develops POCs, Demonstrators, prototypes using screen printing to produce printed sensors (Force, temperature, pressure, humidity, level, vibration, etc.). We also manufacture capacitive panels and control keyboards.
Christian DREESEN
Sales Manager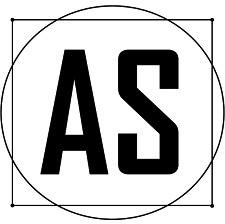 ArcaScience
Co-Founder
ArcaScience AI builds a decentralized scientific database network, able to tap into unstructured Biomedical data, structure it and reveal its real potential through a "in-depth" search engine, able to extract datasets focused on azithromycin injection for patients aged between x and x for instance.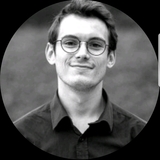 Romain CLEMENT
Co-Founder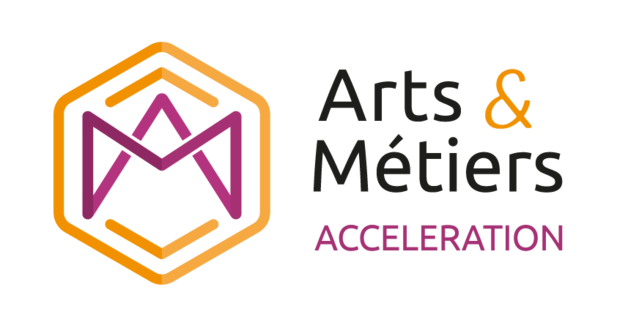 Arts et Métiers Accélération
Industry-focused startup accelerator & 4.0 industry open innovation programs performers. We source the edge-cutting 4.0 Industry startup for our industrial customers, and boost the launch of their solutions within 4 months in customers facilities
Open Innovation Manager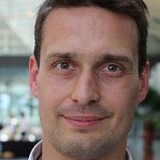 Alexandre PHULPIN
Open Innovation Manager

Arts et Métiers Business Angels
BAN (Business Angels Network) in France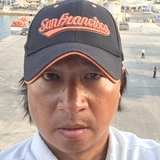 ARXUM
The ARXUM Suite provides supply chain digitisation modules for tracking, tracing or data transfer.
Consultant
The ARXUM Suite is providing cross-company supply chain digitisation through automated access to supplier data. Integrated blockchain based cyber-security with immutable process documentation is largely cutting costs for interchanging information with clients and suppliers.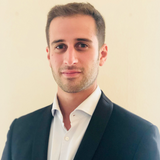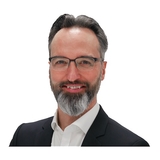 Markus JOSTOCK
Co-Founder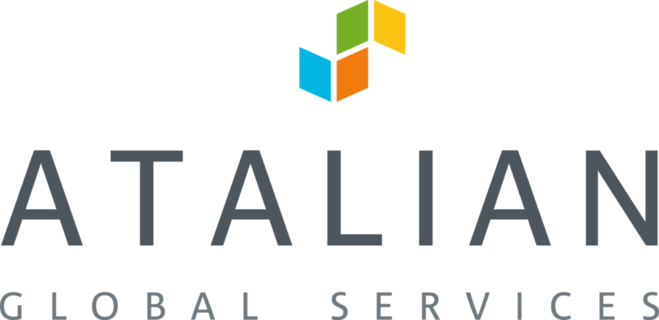 ATALIAN
Externalisation des services aux entreprises
Innovation Director
Marie LANCIAUX
Innovation Director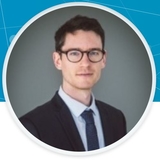 Stéphane THOMAS
Senior Project Engineer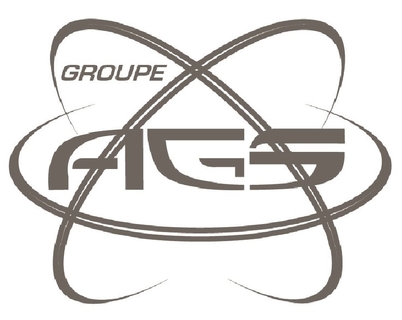 ATS
R&D Engineer
WE ARE SPECIALIZED IN SHEET METAL WORKED LASER WELDED AND PAINTED PARTS, MACHINING PARTS, EDM PARTS AND 3D PRINTED METAL MANUFACTURING FOR COMPLEX PARTS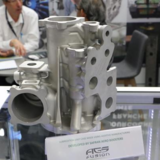 Olivier DHALLUIN
R&D Engineer

B.A.D.G.E
Partnerships Manager
The Business Angels network of Grandes Ecoles is a platform that gathers young innovative companies in search of capital and Busines Angels investors.
Jean-francois DESPLAT
Partnerships Manager

BAdGE
Associate Director
The Business Angels network of Grandes Ecoles is a platform for bringing together young innovative companies in search of capital and Busines Angels investors..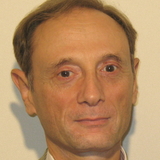 Paul BRUMA
Associate Director
Badin Soft
Development Manager
Badin Soft is an IT software development company operating on the global market in the field of gift and loyalty programs, banking/investment banking and FinTech industries, transaction processing, telecommunications. Our custom software development ensure you get exactly what you need.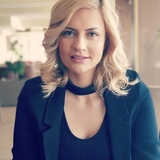 Aleksandra VIDOJKOVIC
Development Manager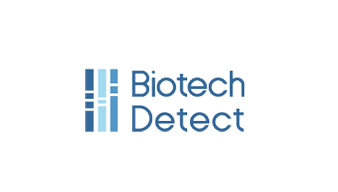 Biotec Detect
General Manager
Specialist in medical rapid tests (lateral flow) including the blood test COVID-19 IgG/IgM. Useful in the containment / de-containment procedure.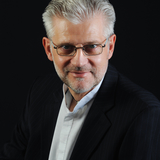 Pierre AUGIS
General Manager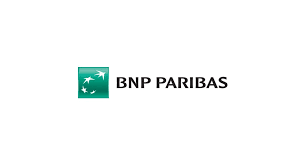 BNP Paribas
Division Director
Responsable Innovation et Open Innovation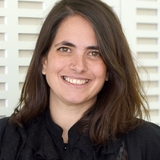 Danielle WINANDY
Division Director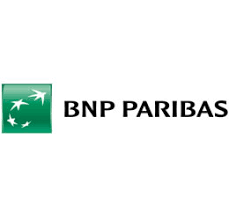 BNP PARIBAS
Innovation Manager in Risk Management for all of the bank's entities and locations
Innovation Manager
Sandra FERRON
Innovation Manager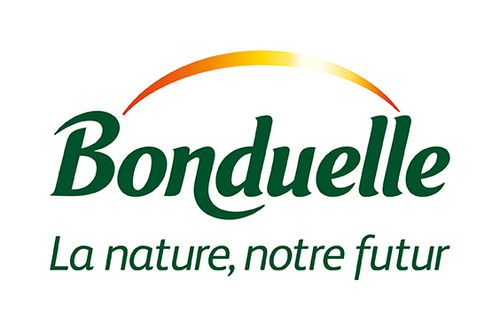 BONDUELLE
Entreprise française spécialisée dans la transformation de légumes en conserves, surgelés, frais traiteurs.
R&D Engineer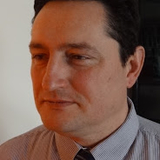 Laurent TRUC
R&D Engineer

Bosch Mondeville : sous-traitance électronique
Sales Manager
For more than 50 years, the name "Bosch Mondeville" has been associated with innovative services and groundbreaking electronics in many fields. Bosch Mondeville offers a range of EMS services from engineering to electronic manufacturing, for both small and large series.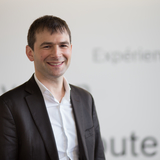 Matthieu BEX
Sales Manager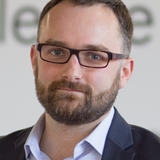 Alexandre PRIOU
Sales Manager
Florian WILCZEWSKI
Head of R&D Project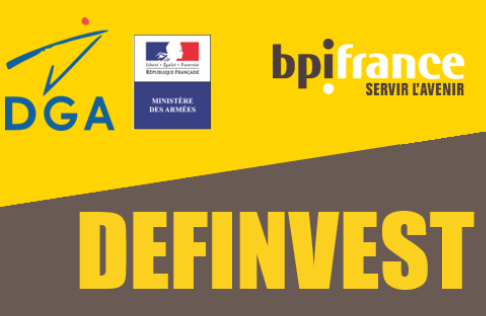 Bpifrance Investissement / Definvest
Investment Director
Definvest. Investment fund dedicated to strategic defense companies.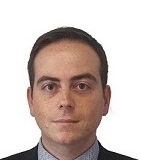 Nicolas BERDOU
Investment Director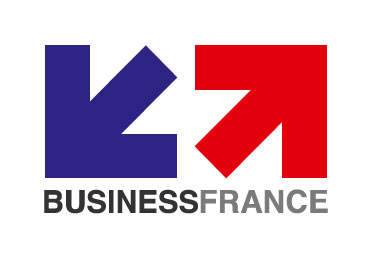 Business France
Partnerships Manager
Business France is responsible for the international development of French companies, international investments in France and the economic promotion of France.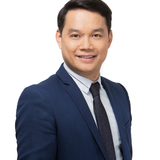 Thierry alain TRUONG
Partnerships Manager
Marion DURAND
Export Assistant
Vincent BRANQUET
Export Manager
BY TECH COUNSEL
By Tech & Counsel is a company that aims to help in the study and support in the commercial establishment between companies from different countries (Spain-France and vice-versa and other countries all over the world)

CapDecisif Management
General Manager
CapDecisif Management is an independent Venture Capital firm investing in early-stage companies.
Olivier DUBUISSON
General Manager

CapDecisif Management
Investment Director
Venture Capital investment in French and Western European startups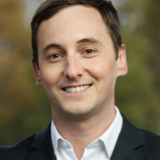 Baudouin HUE
Investment Director

Carbon Waters
Business Engineer
Carbon Waters holds an unparalleled expertise in high quality aqueous graphene dispersion production. Our expertise targets 3 main applications which are : - Material resistance: protection against corrosion, radiations and acids - Thermal management - Metal substitution: electric conductivity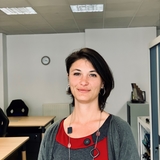 Charlotte GALLOIS
Business Engineer
Carnot ICÉEL
R&D Manager
The Carnot ICEEL Institute is a public research federation of 27 laboratories and technical centers. We help industrial partners to reach their innovate and research challenge with our expertise on resources, energy, environment, industrial process, new materials...
Matthieu HELWIG
R&D Manager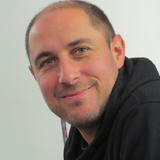 Jérome STERPENICH
Laboratory Director